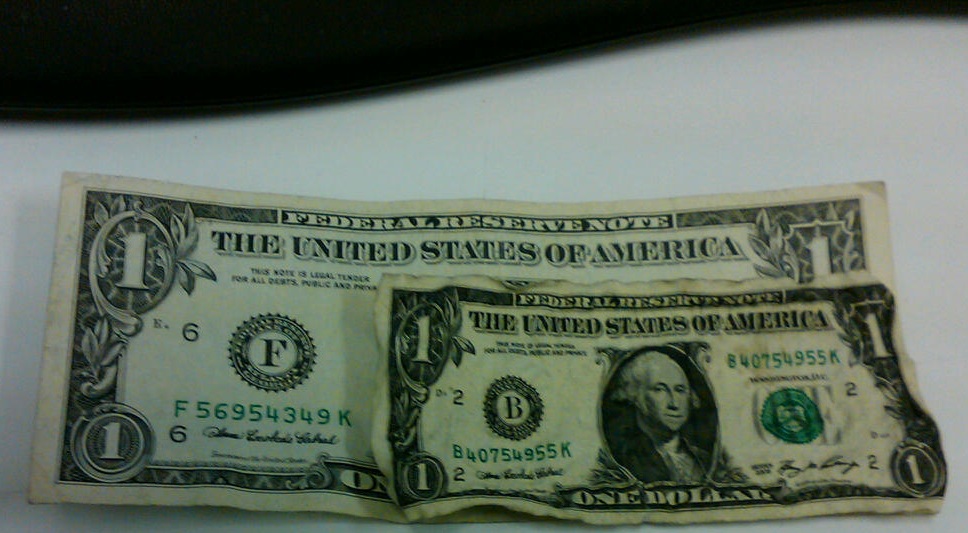 I know it can feel like the value of our currency is constantly being reduced, but the picture above shows it ACTUALLY being reduced.
This is what happens when you submerge a dollar bill in liquid ammonia for 30 seconds, let it dry for 30 seconds and repeat. Repeat about 30 times, that is. If you iron the resulting bill they look like perfect little replicas of real currency.
I was told about this by an "old timer" ammonia technician but it really is surprising how well it works. You might not notice much happening for the first few dunks but it definitely does work. Obviously you will want a full set of protective gear for this!
What amazes me about this is the effect of giving one of these to an ammonia technician. It really emphasizes the power of ammonia to them and actually tends to make them more cautious around it. I mean, if it can do this to cotton & linen paper, it's going to do some real damage to flesh, right!?